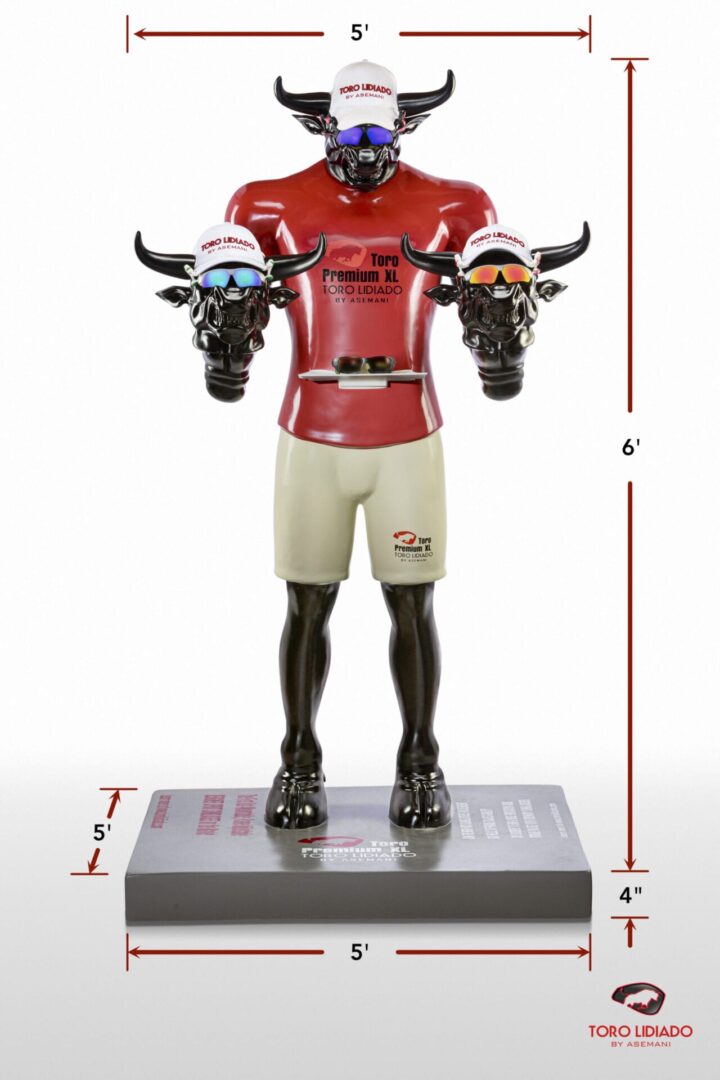 Minotaur is the fabulous Toro Lidiado "monster" retail store display.
Inspired from Greek mythology, Minotaur has the athletic body of a human and the head of a bull while holding two other bull heads.
It stands at 6'4 tall. It also comes with a mirror on the back side giving customers the opportunity to try the glasses on for themselves and get the full experience before making a purchase.
Minotaur is the most amazing and eye catching store display EVER designed.
The display lures people and foot traffic into the store unlike any other.
Contact us at sunglasses@torolidiado.com to inquire about how to carry the Toro line of products as well as having the Minotaur display on your store floor.
IMAGINE THE LURE AND APPEAL OF OUR MINOTAUR DISPLAY ON YOUR STORE FLOOR